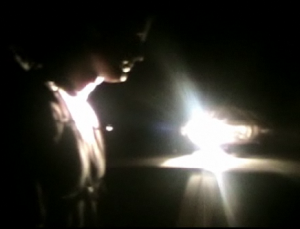 Howdy y'all.  In the link below you'll find a good review of The Hitchhiking Movie not in a sense that it's somewhat praiseworthy of us, because it is that.  But I felt it did a great job of summarizing a typical experience one might have watching the film.  The writing is crisp and concise, and I can't believe I'm saying this, but I really enjoyed reading a movie interview.  

Ron Warnick is the creator of Route 66 News.  For those of your who haven't seen the movie, there is a short but significant portion of the trip when we're on Route 66.  My favorite part is when we're almost arrested on The Chain of Rocks Bridge.  We will be revisiting that bridge during our Mississippi Float, and dah! dah, daaaaahhhhhhhh!  There's rapids!  Here take a look at this video.

Lastly, before we get to the movie review, I have some better info on the windiness of the river.  This photo says it all.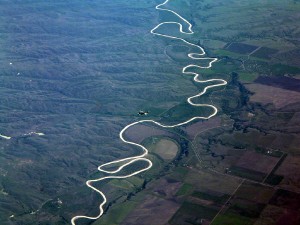 Thanks to Dan, Stu, Dan and Steve of mississippipaddle.co.uk for the photo and video.  
And, of course, thanks to Ron for his review of our movie.  Click here:  Film review: "The Hitchhiking Movie"