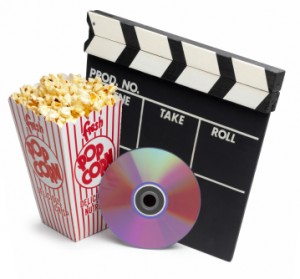 Eleven Visions announces its very first Online Movie Theater Experience!
We are offering you, our fans, a free ticket! to an Online Showing of The Hitchhking Movie that will take place next Thursday, 9pm Central!
Know nothing about our movie?  Watch this!

The Hitchhiking Movie is a fun, rollicking ride that attempts to answer the question, Is kindness still alive on America's roadways?
A real life adventure documentary, here's what some have said about it already:
I already know about The Hitchhiking Movie, Ryan; just give me my tickets!  (Scroll down below, enter your name and email and hit 'Subscribe' to get your tickets!)
That was for people who are in the know.  If you ain't in the know, keep reading:
The Hitchhiking Movie follows the journey of Phillip Hullquist and Ryan Jeanes in their attempt to hitchhike across the entire continental U.S. (New York City to Los Angeles)… in under a week!  Twenty-three strangers give the pair the only shot they've got of making it from coast to coast before the deadline.
A fun movie, a heart-warming movie, this is an adventure you won't forget… and we're giving you, fans new and old, a chance to watch it one time only for free!
This free online screening is our thank you to you.  We appreciate the fact you've followed us through The Mississippi River Adventure, The Alcatraz Adventure, and beyond; and, we want to say, "Thanks for coming with us!"
This is a ticketed, one-time-only event with a limit of one hundred people, so you have to sign up fast!  Scroll down to the bottom of this post, enter your name and email and hit 'Subscribe' to begin!
That's Not All!
We are also offering free online chatting with the moviemakers, that is, US! (Phillip Hullquist and Ryan Jeanes) during the screening.  You will be able to submit questions to both Phillip and me in real time while you chat with other moviegoers.  How cool is that!  A real life movie experience done over the internet!  Like I said, grab your popcorn, but don't get butter on the keyboard. 🙂
Hold on a Sec, We Want to Give You Even More Stuff!
How is that possible?  Easy!  When the screening ends, we're going to offer you a special offer on The Hitchhiking Movie DVD.  This is big.  REAL BIG! We have an awesome deal for the DVD, so make sure you get your ticket now!
This event is going to be awesome, so don't miss it.  Tickets are available…… NOW! Sign up below to get your ticket.
One More BIIIIG Thing to Get You to Sign Up for This One-Time Event!
My buddy and pal Kelly Canull has promised that she will give a FREE ten-minute Soul Reading (click here to find out what a soul reading is) to the first 10 people who sign up for the screening.  To put that in perspective, she charges a hundred bucks an hour to top-name clients for this service.  People from all over the world seek her out to help them get in touch with their soul's purpose and we're going to give it to you FREE if you're one of the first 10 people to sign up below.
Just put your name and email in the form below and you're good to go.  She has also promised a FREE mp3 (a $97 value) for EVERYONE who signs up below.  What have you got to lose?  How much more free stuff can you take?
Put in your name and email below to be a part of an amazing, one-time online event.  This is our thank you to you.
Don't forget to click Subscribe, and we'll see you at the movies!